Alongside the exhibits inside the hall we have our platinum aircraft exhibits - the first UK show appearance of the Dassault Falcon 8X, and the innovative and stylish Piaggio Avanti EVO.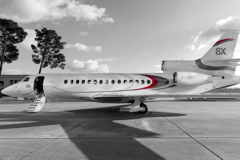 Dassault Falcon 8X
Dassault Aviation
Attendees at the next Air Charter Expo (ACE 17) at London Biggin Hill Airport will have an exciting opportunity: to be the first to see the newest Falcon 8X Dassault demonstrator up close and personal. This new aircraft will sport a sleek, modern interior design, not seen at EBACE nor Paris Air Show, that reflects the creativity and innovative spirit that animates all Falcon business jets. In addition, visitors will get a glimpse of new features such as the proprietary FalconEye combined vision system, and FalconSphere II, a portfolio of EFB solutions that has pilots buzzing. Pilots and experts from Dassault Aviation will be on hand to guide visitors through the ultra long range Falcon 8X, which is now certified to operate at London City Airport, and answer their questions. We invite you to enjoy our hospitality.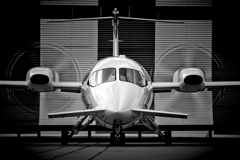 Piaggio Avanti EVO
Piaggio
Have a close up to the third generation of the legendary P.180 with its innovative 5-blade scimitar propellers and the historic three-lifting surface configurations that work together to give Avanti EVO unique aerodynamic performance in its class.
You'll be able to enter in the stand-up cabin height of 5ft 9in (1.75m), the biggest in class.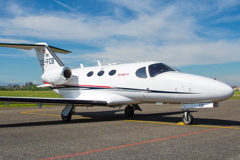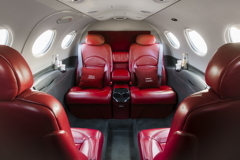 Citation Mustang
Globeair
Founded in 2007 and headquartered in Austria, GlobeAir takes pride in being the first mover in the Air Taxi sector in Europe, and among the fastest growing private jet charter operators. With the world ́s largest fleet of modern Citation Mustang jets, 16 aircraft in total, GlobeAir offers the finest solution for the modern traveler by ensuring direct access to those airports typically inaccessible to commercial airlines and larger private jets, with greater flexibility and premium quality service.
GlobeAir is certified for landing in more than 1,500 airports across Europe, including those typically out of the reach of traditional airlines and larger private jets enabling trips otherwise impossible with commercial airlines.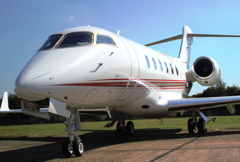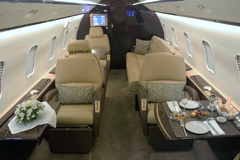 Challenger 300
Sovereign Business Jets
The Bombardier Challenger 300 leads the super mid-size private jet class with an enviable balance of performance, cabin environment and excellent value. G-KALS brings destinations such as Baku (5hrs 15) or Sharm el Sheikh (5hrs 30) within easy reach of London. The cabin, offering six individual seats and a three seat side facing divan, is beautifully appointed in light leather creating a spacious, comfortable environment in which to enjoy the benefits of private jet travel. The attentive cabin attendant service includes bespoke catering, refreshments and beverages. The luggage hold is accessible during flight and will accommodate eight suitcases, golf clubs or skis. At the rear of the cabin there is a fully enclosed washroom and toilet compartment.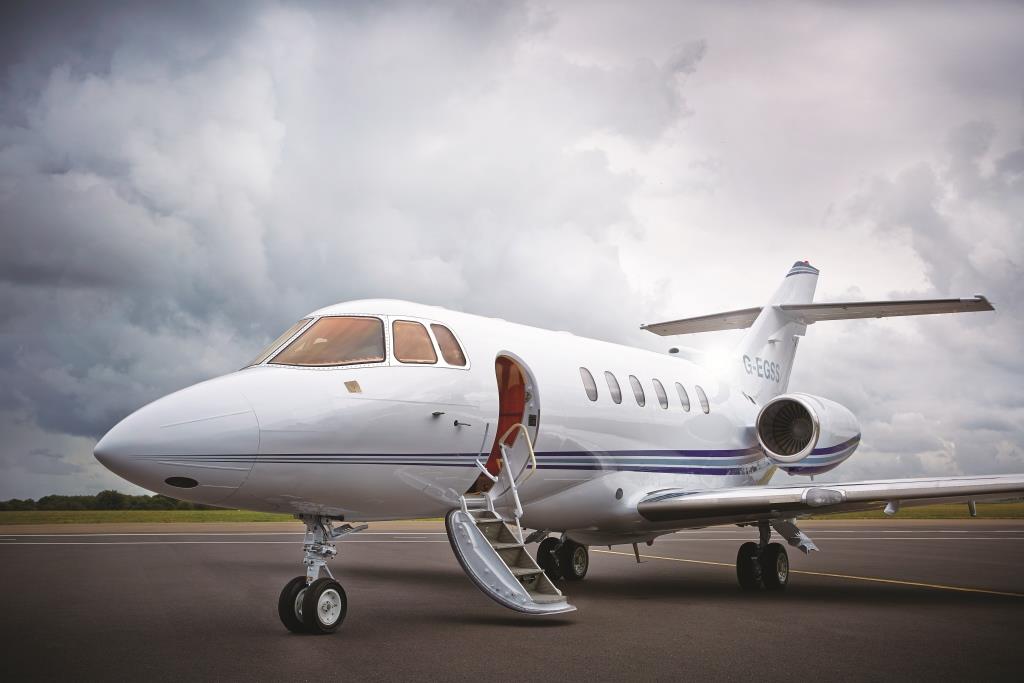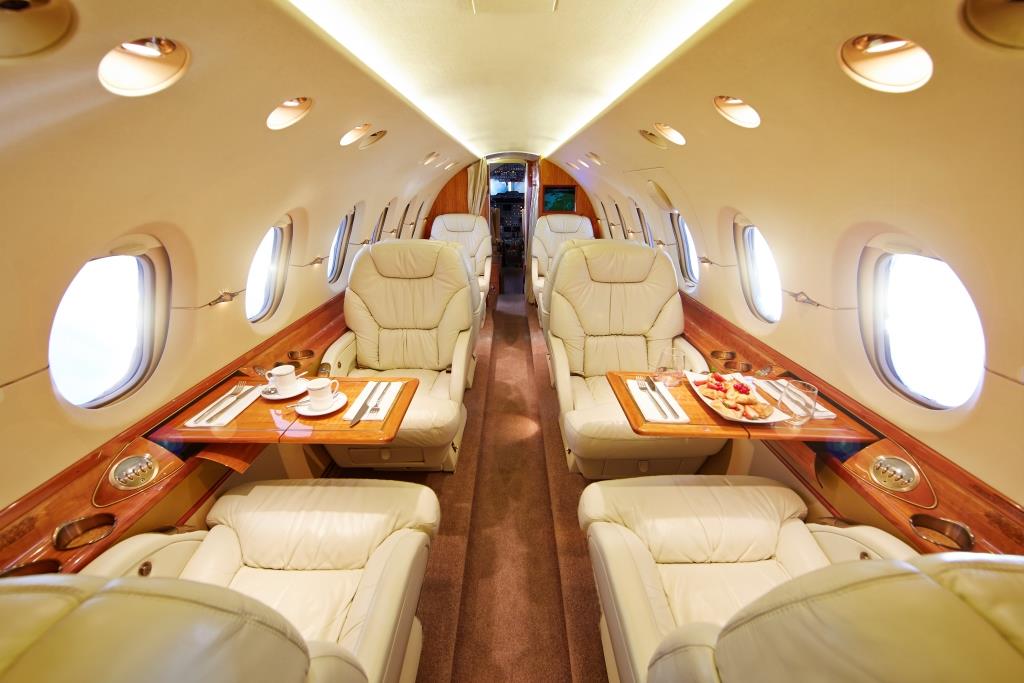 Hawker 800XP
Interflight, Biggin Hill
Fully refurbished in 2016, the Hawker 800XP offers exceptional comfort for up to 8 passengers. The unique double club configuration is perfect for passenger interaction, whilst individual tables and fully adjustable seats offer a spacious areas for on-board meetings, dining and relaxing. The 800XP is one of the most popular private jets on the market due to its unique combination of range, comfort, cabin size and speed. Based at London Biggin Hill, and certified to operate worldwide, the Hawker 800XP has a range of 2,600 nautical miles and endurance of up to 6 hours. The fully stocked galley can accommodate a range of hot and cold meal options, as well as a fully stocked bar, all served by a dedicated flight attendant. Stand up headroom across the entire length of the cabin allows passengers to move freely and access the generous baggage compartment and enclosed lavatory.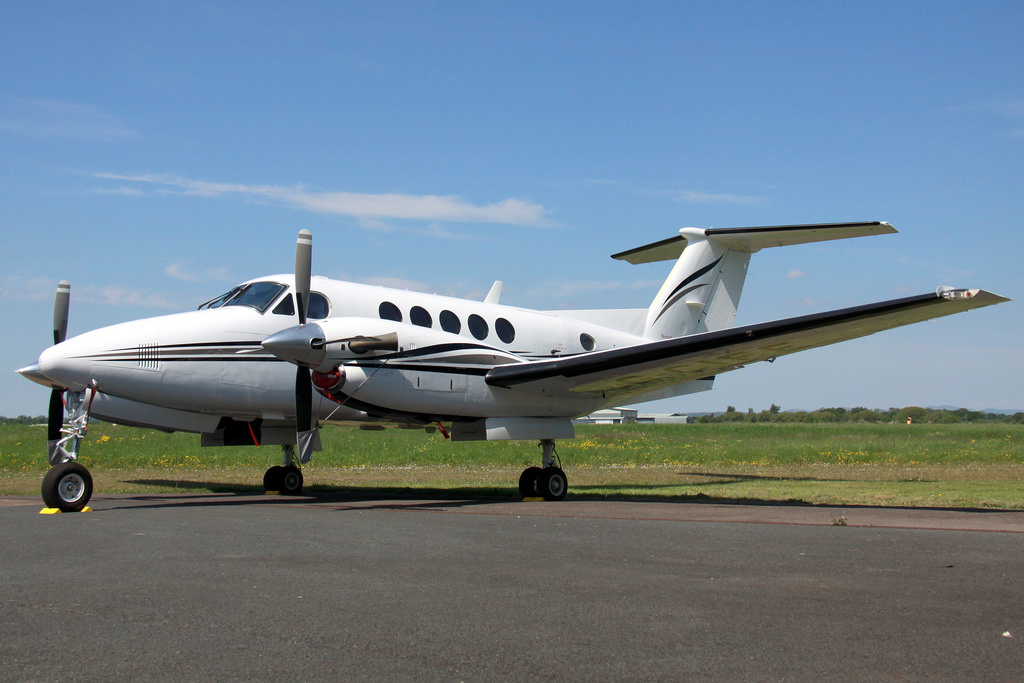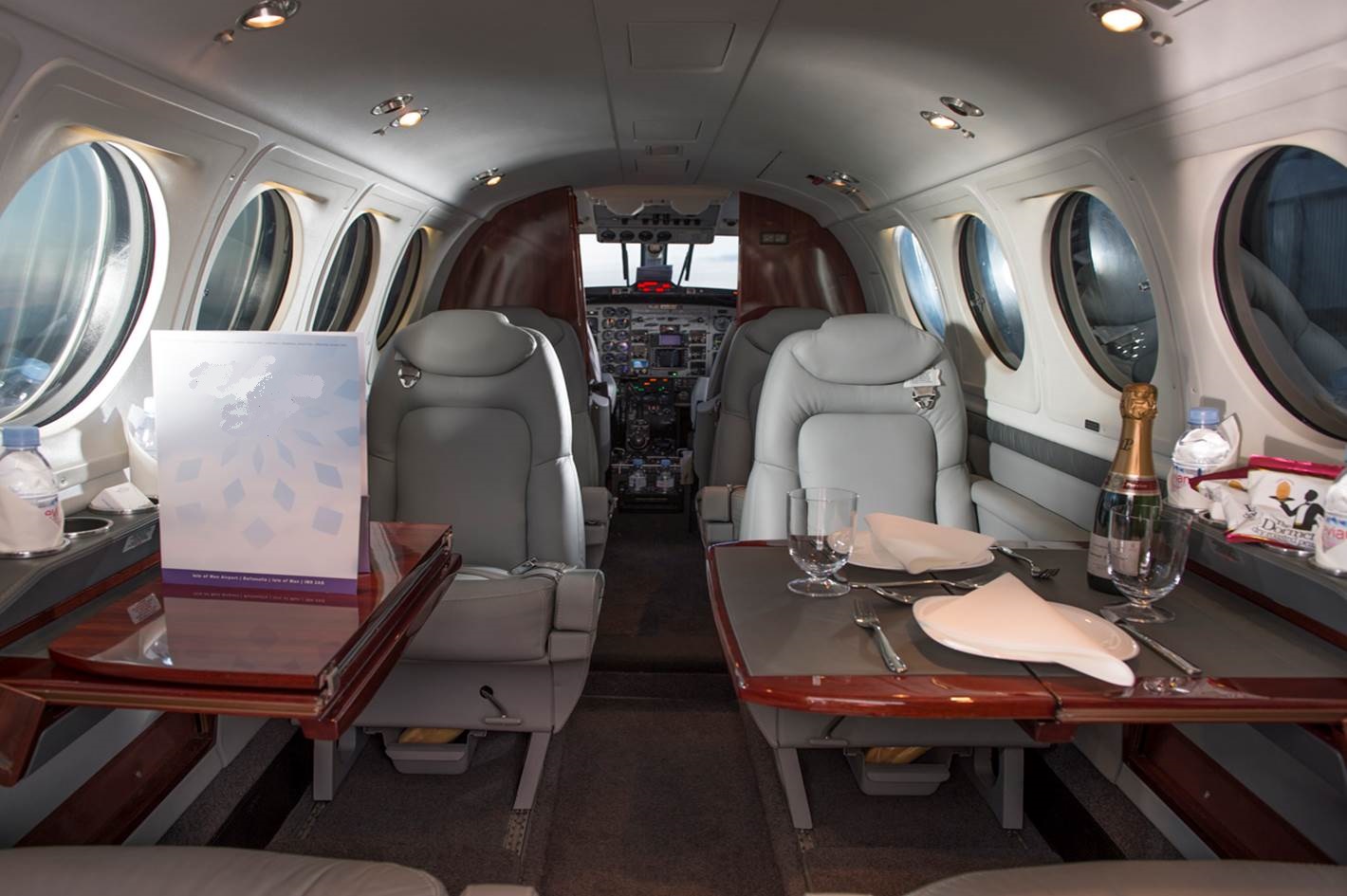 Beechcraft B200 King Air
2excel Aviation
G-CIFE. Range 1,000nm. Based at Doncaster. New interior in 2016. Passenger capacity 7.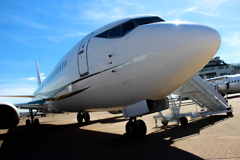 Boeing 737-300
Cello Aviation
Seating Capacity: 62 VIP or 56 VIP (with optional Club 4 Seater Tables). Range: 2,300nm. Cello offers a luxury flying experience aboard its newly refurbished all business class Boeing 737-300. Introduced into service in 2016 G-MISG is a market leader. With regular 737 hold space the aircraft offers the perfect balance of cabin size, seat pitch and of course the fantastic Cello experience.
Agusta A109S Grand
Castle Air
Absolutely stunning executive twin engine helicopter, seating 6 passengers. The aircraft has recently undergone a full refurbishment. New full custom matt black paintwork and new VVIP grey & anthracite leather with carob fibre and brushed aluminium detailing plus new carpets, over mats & seatbelts.
King Air 200
IAS Medical
More details soon.
Citation Sovereign
EFS European Flight Service
More details soon.